Arcane Magic
An unlicensed mage
The Archmagister used arcane magic to gain dominion over the world, and so arcane magic is feared and hated throughout the Free Provinces. Arcane magic (or "black magic") is reviled as an insidious perversion which can only be used for evil. The use of arcane magic by an unlicensed mage is banned across the Free Provinces. The first order of the Black Priory is the destruction of unlicensed mages.
Through lack of knowledge and the considerable efforts of the Black Priory, arcane magic-users have become rare. The vast majority of people across the Free Provinces will go from cradle to grave without ever seeing arcane magic used. The use of arcane magic will be met with terror, outrage and shock by the inhabitants of the Free Provinces.
Licensed mages, granted their licenses by the College, are permitted to use arcane magic in controlled circumstances where it is deemed beneficial to humanity. By receiving their license, licensed mages save their lives but lose their freedom. Essentially owned by the College, they can be assigned to serve the Free Provinces anywhere - even in the retinue of an Inquisitor of the Black Priory.
Divine Magic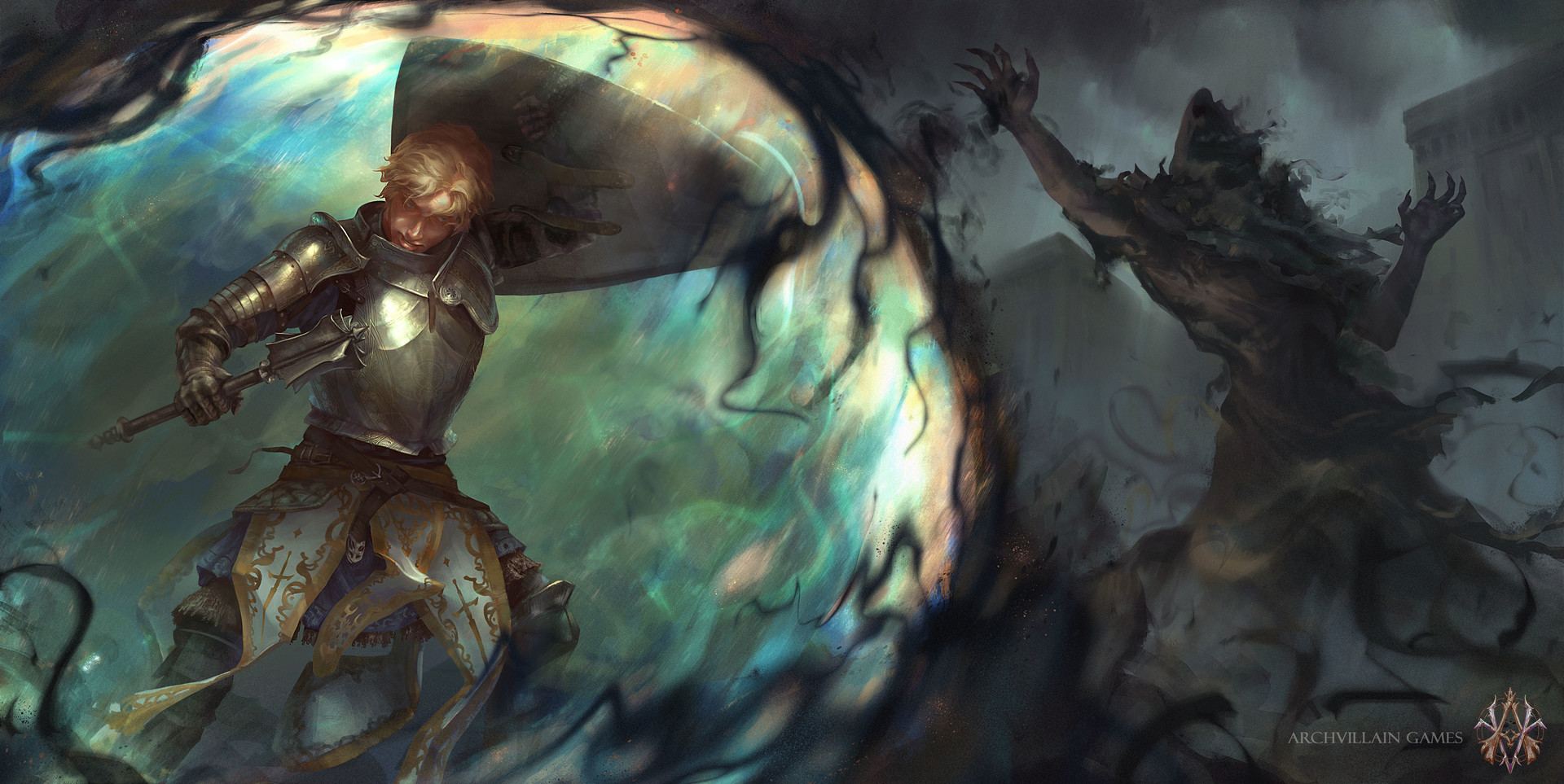 A priest of the Dragon-Church standing against an unlicensed mage
The Dragon-Church teaches that divine magic emanates from the Dragon, the magical being which vanquished the Archmagister and is now trapped in the Magelands by the excess magical energy there. In contrast to the base, reality-distorting corruption of arcane magic, divine magic is a gift to humanity and freely used.
Some former members of the College once suggested that divine magic and arcane magic are essentially the same force, merely accessed from a different perspective. This is a heresy, and was stamped out aggressively by the Dragon-Church in one of the first acts of violence recorded in the two organisations' relationship.